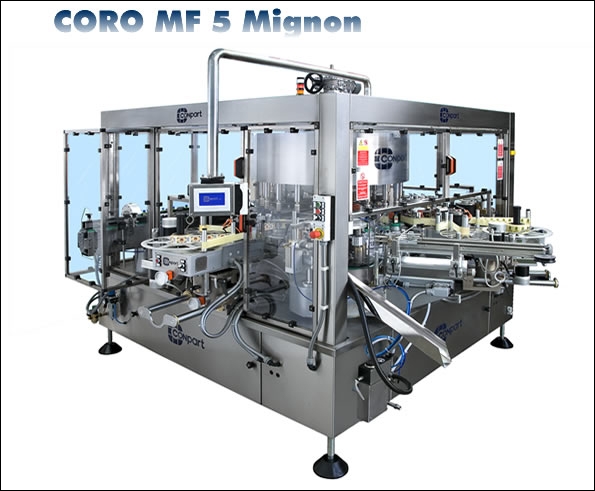 Rotary labelling machine with cold glue labelling station unit (fixed magazine MF, with 5 mignon bottle label metal blade).Machine complete of in-feed scew, carrousel, labelling station, in-feed and out-feed stars. Label application on the container stopped between the rotating holding cup and the compression head.
Products: little cylindrical bottles, flasks, mignon square bottles and shaped little bottles draw.
Standard equipment: design safety guards, bottle stop, lubricated cam, inverter, automatic glue scraper.
Options: PLC control, touch screen, electronic cam, gripper washing, mechanical stamper, ink jet.
Machine can be equipped with self adhesive station unit model M50 and M75 (model MIXI).