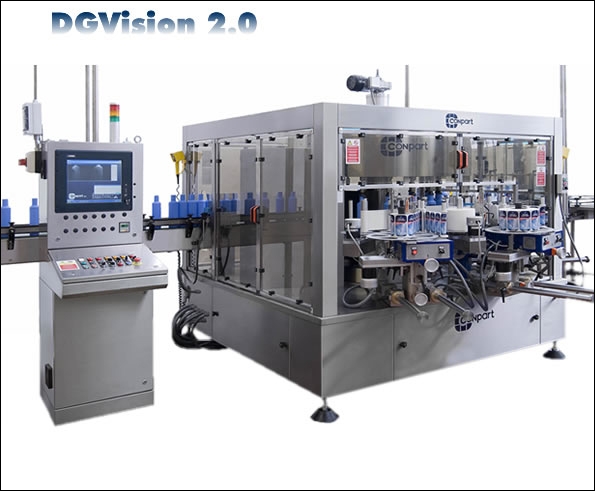 Labelling machine with artificial vision, by digital camera, for orientation of containers and labels.
Rotary turret with electronic cam and rotation of the holding cups by means of servo motors with encoder feedback. Rapid and simple control software allowing easy modifications of the web path and the profile of the cam.
Touch screen control board with rapid and user friendly controls for the change bottle and label format.
Machine suitable for customers with a wide variety of formats.
Sector: enology, beverages, spirit and detergency.