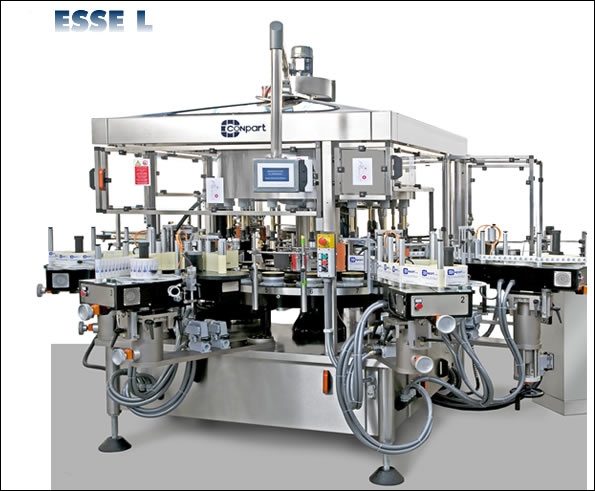 Rotary sealing machine with cold glue, self adhesive or combined system. Machine complete of in-feed screw, carrousel and dedicated seal star or turret. Application of tax strip on container stopped between rotating holding cup and compression head.
Products: bottles with cylindrical, square and rectangular shapes and flasks.
Standard equipment: safety guards, bottle stop, malta crosses or lubricated cam truck profile, mechanical variator or inverter, manual or automatic glue scraper, encoder syncro/system.
Options: PLC control, touch screen, design safety guards, gripper washing, motorized carrousel lifting, roll end audio signal, mechanical or thermal stamper, ink jet.
Special machine for TETRA BRICK and economical version also available with cold glue stations with sliding magazine MS or MM and self-adhesive stations of 25 mt/min.