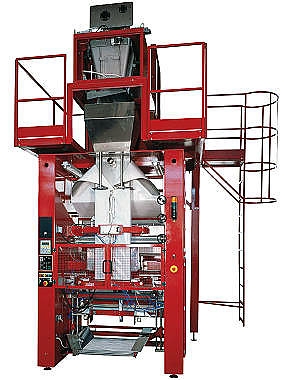 Overview
Save with automation. Save with improved palletization. Save with this heavy-weight that packs efficiency and cost-savings into one reliable machine. The modular HBV 20C bagger is engineered to streamline the form, fill and seal process and churn out large bags that stack cleanly and easily onto pallets. Plus, with rollstock, sewed bags are a distant memory. Clumsy hand-sealed bags. Inconsistent pallet stacks. All a thing of the past with the fully adaptable HBV 20C. Your wallet and reputation will benefit.
Performance
SpeedMinimum: 2 sáčků/minMaximum: 25 sáčků/min *
Width 250 mm 650 mm
Length 150 mm 1000 mm
Block bottom 200 x 90 mm 500 x 150 mm
Bag styles: Pillow, block bottom, gusset, with carry-out handle, reclosable, …
*Note: Actual speeds are dependent on the product characteristics and quality, film quality, operator, product in-feed and ambient conditions. Actual speeds will be confirmed upon trials with original film and product.