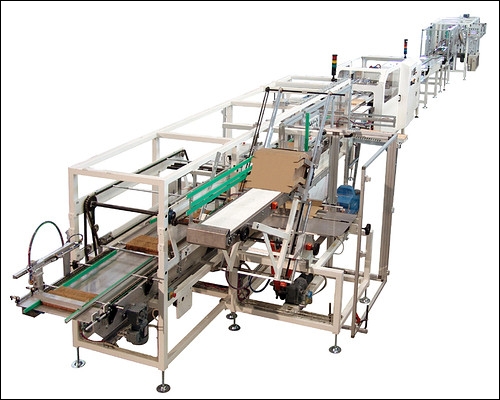 Automatic machines for processing products on 4-edged trays. Feeder orientation can be either parallel to the machine axis or positioned at a right angle, at a production rate of max. 35 packages per minute.
• Single or multi-track feeder positioned at a right angle, parallel to or in line with main machine.
• Magazine containing flat pre-cut blanks, adjustable according to the various sizes.
• Carton removal unit by means of Venturi tube
• Pneumatic toothed unit for product separation.
• Mechanical transfer unit for conveying bundle onto carton.
• Folder unit pneumatically moved for tray / carton closure