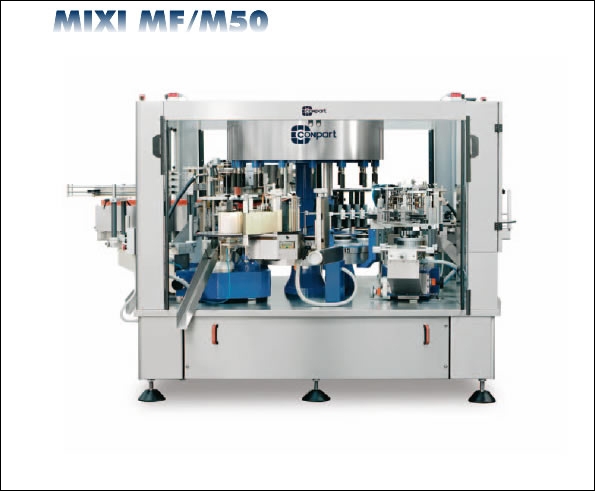 Rotary labelling machine with cold glue labelling station unit (fixed magazine) and self adhesive unit (model M50). Machine complete of in-feed screw, carrousel, labelling station, in-feed and out-feed stars.
Label application on the container stopped between the rotating holding cup and the compression head.
Products: bottles, flasks, glasses, vials, tanks and cans of cylindrical, square, rectangular and shaped draw.
Standard equipment:safety guards, bottle stop, malta crosses or lubricated cam, mechanical variator or inverter, syncro/encoder, manual or automatic glue scraper.
Options: PLC control, touch screen, design safety guards, gripper washing, motorized carrousel lifting, roll end audio signal, mechanical or thermal stamper, ink jet.