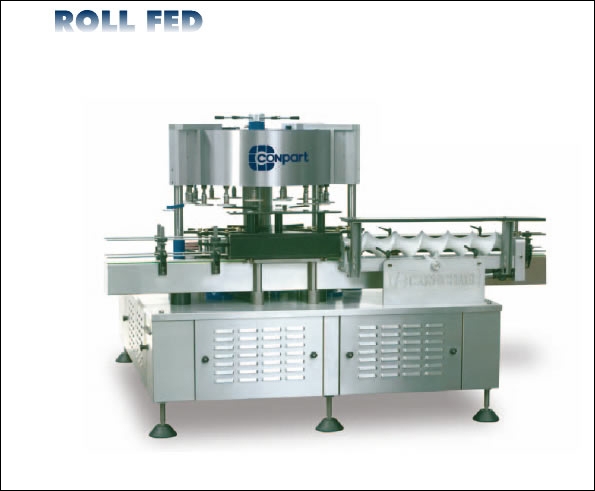 Rotary labelling machine with roll fed continuous labelling station.Application of labels on containers held between rotating cup and compression head.
Products: bottles and containers of cylindrical and square shape.
Standard equipment: design safety guards, bottle stop, lower chuck rotating external belt or lubricated sector cam, inverter, PLC control, touch screen.
Options: electronic cam, motorized carrousel lifting, roll end audio signal, thermal stamper, ink jet, laser.