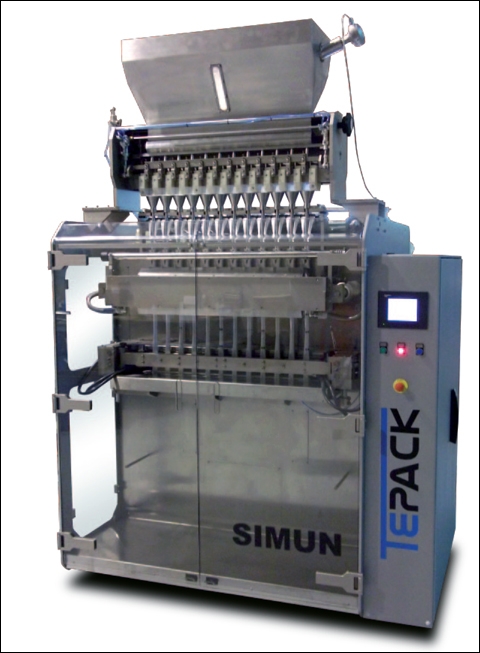 SPECIFICATIONS
Two reel widths machine versions available: 600mm or 1000 mm. Frontal machine plate and parts contacting product made in stainless steel.
Unwinding operated through motor reducer,including:
*Mechanical reel shaft
*Swinging rollers with easy film threading
*Film tracking excess control
Splicing table. Vertical cut group operated through lineal motor.Tracking system through motor reducer
Quick format change over (from 20 to 30 Minutes). Vertical and horizontal reclining sealers of pneumatical operation and easy cleaning.
PLC & touch screen including:
*Change of machine speed
*Production control
*Recipes memory
Zig-zag cut of sachets. Outlet ramp. PEC for print registration. End of reel detector with alarm. SMC pneumatical parts. Heating elements for sealers at 48V.